Commitments
Handmade to last long
The most eco-responsible pair ever, is a pair that lasts a long time.Sustainability is not only about materials, it is also about durability of your pair and how resistant and long-lasting it is.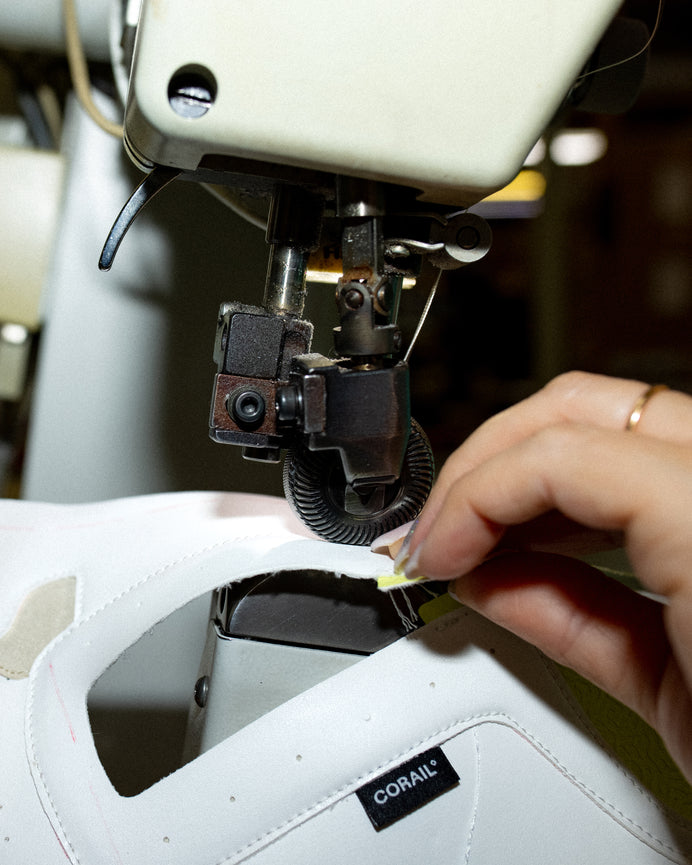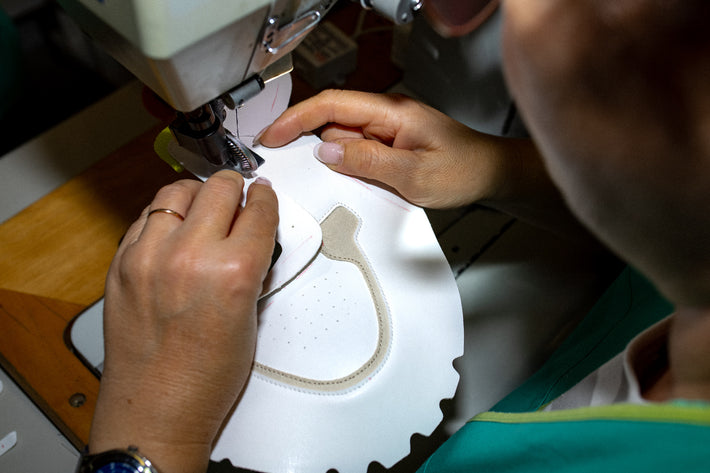 HANDMADE IN PORTUGAL
Our sneakers are assembled in a specialized workshop, close to Porto, with decades of experience in the manufacture of technical sneakers. Their excellence lies in the perfect balance between the resistance of manual work and the precision of technology. The workshop also guarantees the best working conditions for artisans.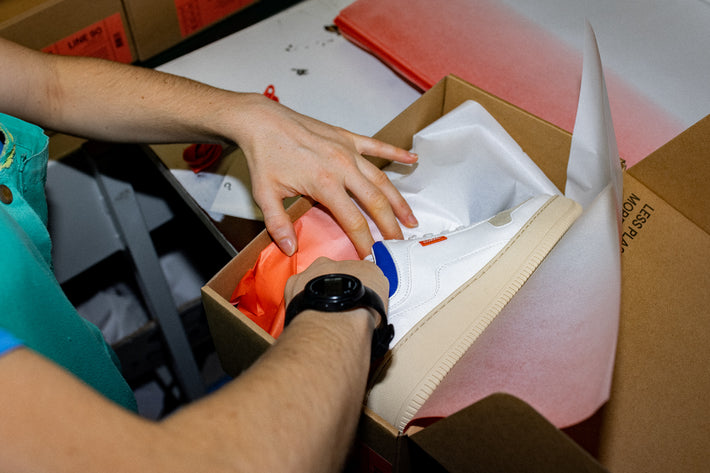 HANDMADE TO LAST
During the manufacture of our sneakers, resistance is the first concern of our workshop: each seam is doubled by hand to ensure its durability, the outsole is both sewn and glued to the upper part and each gesture is made by craftsmen with years of industry experience and a solid knowledge of both craftsmanship and machine handling.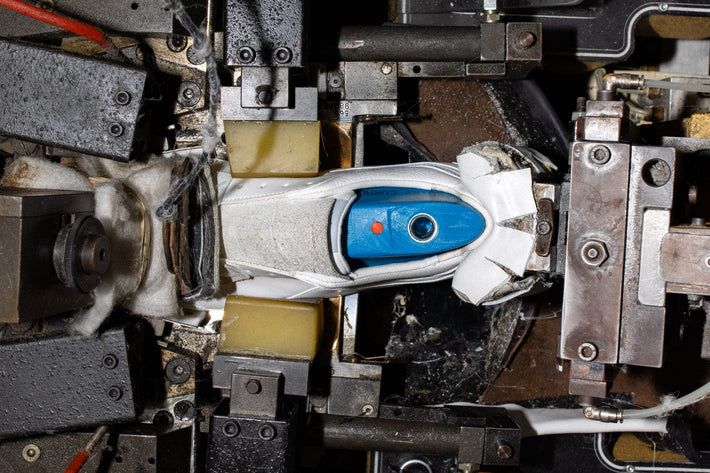 TESTED IN EXTREME CONDITIONS
Every material we make is tested to ensure it meets our standards for strength and quality. So our material is durable and water-repellent, our outsole offers lab-tested cushioning, and the entire pair is designed to provide arch support and breathability. Recycled can be high quality.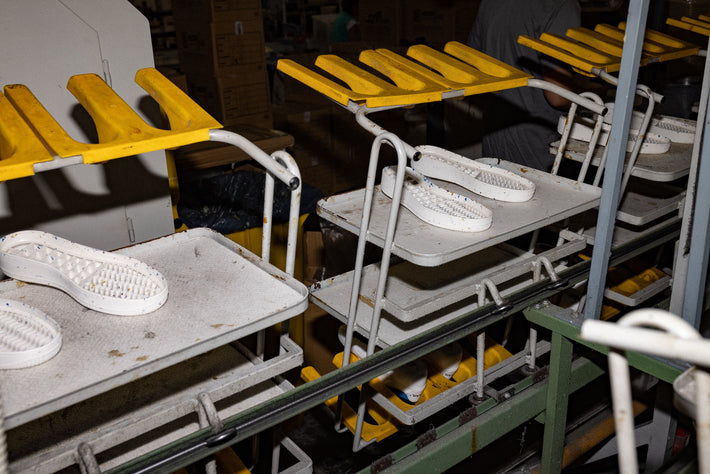 RECYCLE THE RECYCLED
When your pair of CORAIL° is worn out, you can send it to our partner Gebetex, a French sorting plant that will give it new life as a construction material. We are also currently working on a new project that will allow us to use our old shoes to make new ones. Close the loop.